A mother spent more than £50,000 on her transformation into an tattooed woman full of Marvel and DC inkings thanks to her superhero mad son who is three year old.
Julian Forster has been getting inked since the age of 18 years. Once she had a child, named Constantine, her fixation with tattoos increased dramatically.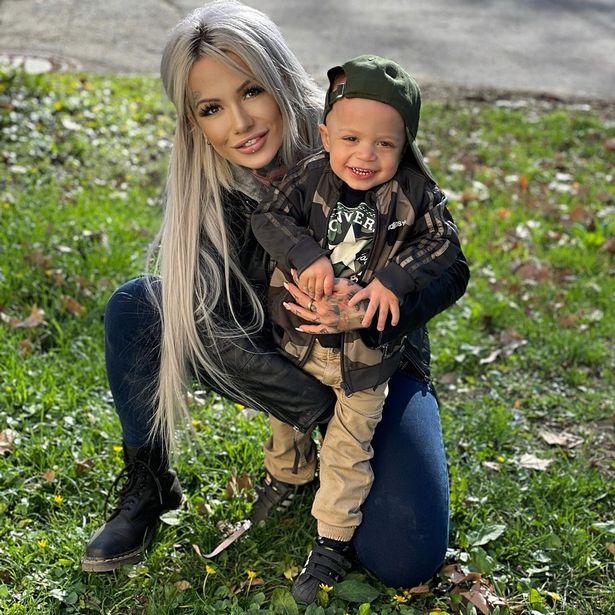 She got her than 3 year old son's favorite superheroes, Iron Man, Captain America and Spider Man inked onto her leg.
She continued to get more ink into her body including floral artwork, other superhero characters and also Guy Fawkes from V for Vendetta movie.
Her whole body is now covered with tattoos and she's barely have any body part left which has not been inked.
Here's what she has to say about her obsession with tattoos:
"I have always been fascinated by tattoos since every piece of art can be completely unique.
"I've had so many different tattoos that it is virtually impossible to count them, since they often overlap and interlink.
"I have covered my entire body in tattoos, but still have one small free space on my right buttock, which will be covered at some point.
"When my son was three years old he wanted me to get his favourite comic book heroes tattooed on me.
"I love to watch the comic book movies with my son and can't wait to introduce my youngest son, Connor (2) and stepson Tyler (5) to all the superheroes when they are older. You are simply never too old for them."
She continued: "With the amount I've spent, I could certainly have bought a nice car, but my tattoos are wonderful and mean so much to me."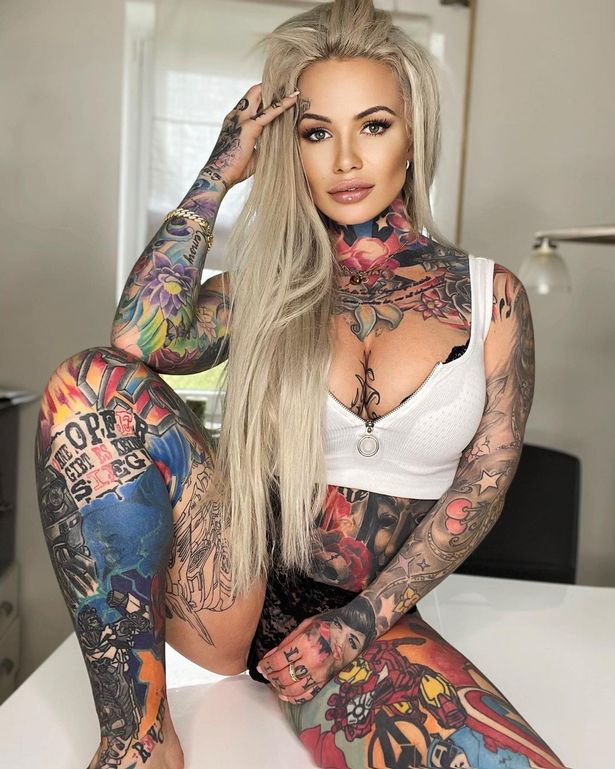 Thanks to her great body art, she has amassed more than 140,000 Instagram followers and her fans feel the money she spent on getting inked was worth it as it helped her secure modelling and influencer deals.
"My fans love my tattoos and say that I'm 'sexy' and a 'goddess,' but I find it beautiful when women give me compliments and tell me that they admire me or even think I'm a good role model for them."
It's great to see someone doing what they love and we wish her all the luck for future.