We just learned some some unfortunate news.  Famous Twitch streamer, Roflgator, AKA Robert "Rob" Malecki is currently in the ER due to COVID related symptoms.
The streamer has been sick for a few days, but today his girlfriend responded on twitter to a fan who asked if the streamer was okay.  She said that he is currently in the ER because of a serious drop in his oxygen levels.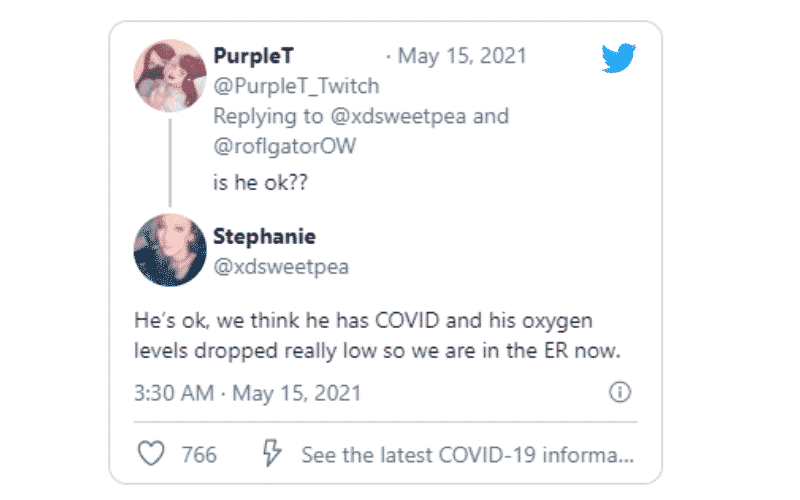 She also posted this photo of him currently in the ER.  He is looking pretty rough.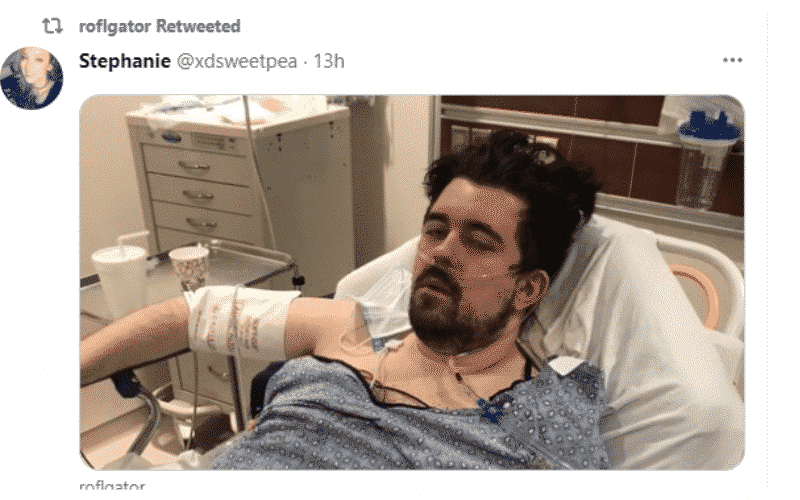 Earlier in the week. Roflgator posted in his twitter that he was sorry that he was unable to stream right now because he was feeling so unwell.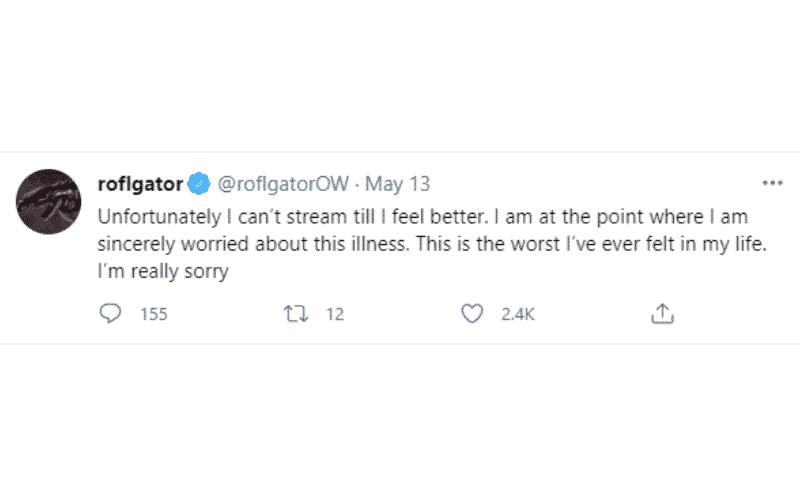 Roflgator is a 31 year old full time Twitch streamer, that is well known for his background in e-sports and coaching.  He currently resides in Chicago, IL.  He currenty has over 217k followers on his Twitch and 25.8k followers on his Twitter.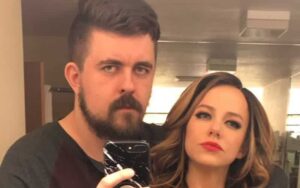 Fans are pretty concerned and are commenting all over.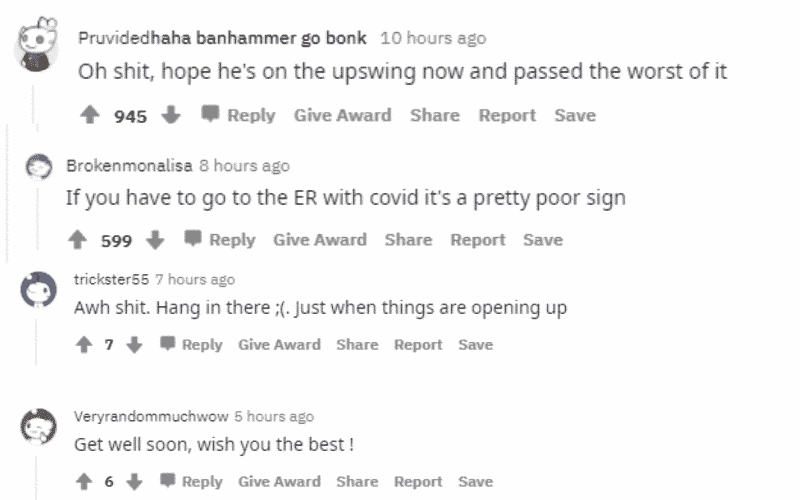 We are definitely wishing him a speedy recovery!