Twitch has recently banned many "hot tub" female streamers which includes Amouranth, and Indiefoxx.
People are linking the bans to the new ASMR Streams trend which has recently overtaken "Hot tube" streams.
The streamers who have been banned by Twitch has all participated in the "ASMR Tiktok Leggings Yoga Meta", which seems to have exploded on Twitch all of a sudden.
Amouranth and Indiefoxx were credited with making the "Hot Tub Meta" popular on Twitch.
They both actively participated in this new ASMR stream trend.
The twitch bans appear to be temporary:
I've been banned on twitch
1 like = 1 second shorter ban…https://t.co/zQSBEIfY5x pic.twitter.com/vQULcCIv8L

— Amouranth (@Amouranth) June 19, 2021
Indiefoxx also confirmed the ban via a tweet:
Hey @Amouranth wanna go to a spa since we both have the weekend off? I could really use a tongue massage.

— Indiefoxx 🌙 OF (@indiefoxxlive) June 19, 2021
Twitch has not posted any official statement regarding these recent bans, and it's being reported that twitch doesn't expect to do anytime soon.
The platform in the past, regarding similar bans, has always been slow to post official statements.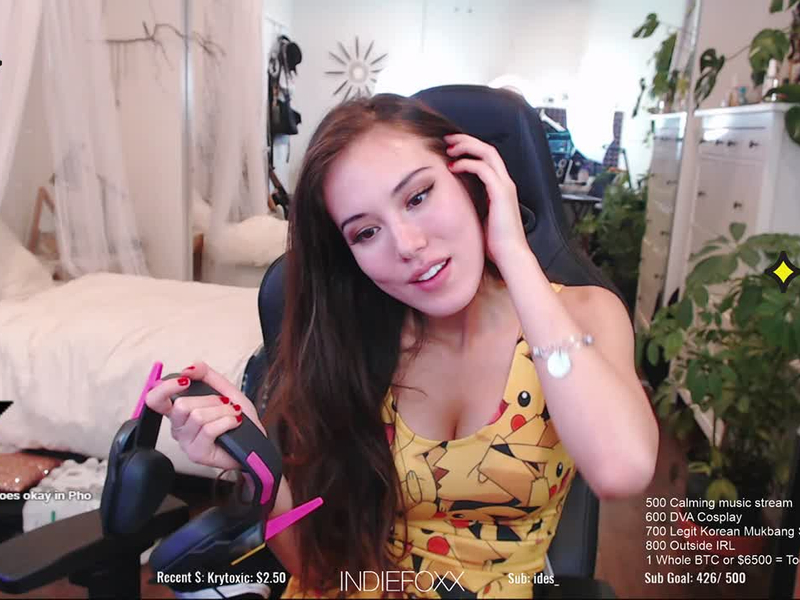 Both Amourant and Indiefoxx have been banned by Twitch several times in the past as well.
They both appear to be at serious risk of getting permanently banned, if they continue to violate the platform's terms of us.