When two incredible companies join forces, the most amazing things can happen. Konami and Open Bionics have collaborated on creating a real life "Venom Snake" bionic arm and it is the stuff dreams are made of.
The bionic limb looks exactly like the one worn by the character, Venom Snake from the super popular video game Metal Gear Solid  and is is one of the company's most highly requested prosthetics.
The bionic limb is designed for below the elbow amputees and it has most of the same features as the other bionic arms in Open Bionic's Hero Arms series.  Not only does the bionic arm look amazing, it also has some amazing functionality.  It has the dexterity and ability to rotate up to 180 degrees and it functions like a real life muscle.
Konami was super psyched to collaborate with Open Bionic. The company's president, Takayuki Kubo told the world:
 "We're thrilled to see the iconic Metal Gear aesthetic of Venom Snake and his bionic arm burst out of the screen and come to life, in a dynamic fusion of technology and design that is changing the lives of upper limb amputees all over the world." 
Avid gamer, Daniel Melville, was the first recipient of the official Metal Gear Solid design.  He was born without a right hand, but now is able to do things he never could before with the help of the bionic limb.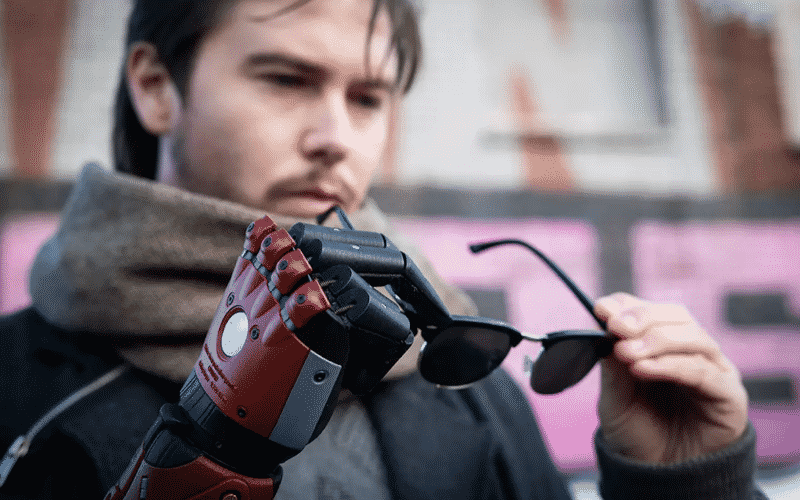 Melville has said the limb has changed his life in more ways than he could ever imagine.
"This is unbelievable. It's everything I've ever wanted from a bionic arm. I'm an avid gamer and love Metal Gear Solid so much and to actually have Snake's arm in real life is just insane."
Watch the video:
There are so many people like Melville, who have had their lives change by the use of bionic limbs and what is even more incredible is that Open Bionics has worked very hard to make the prosthetics affordable by the use of 3D printing capabilities.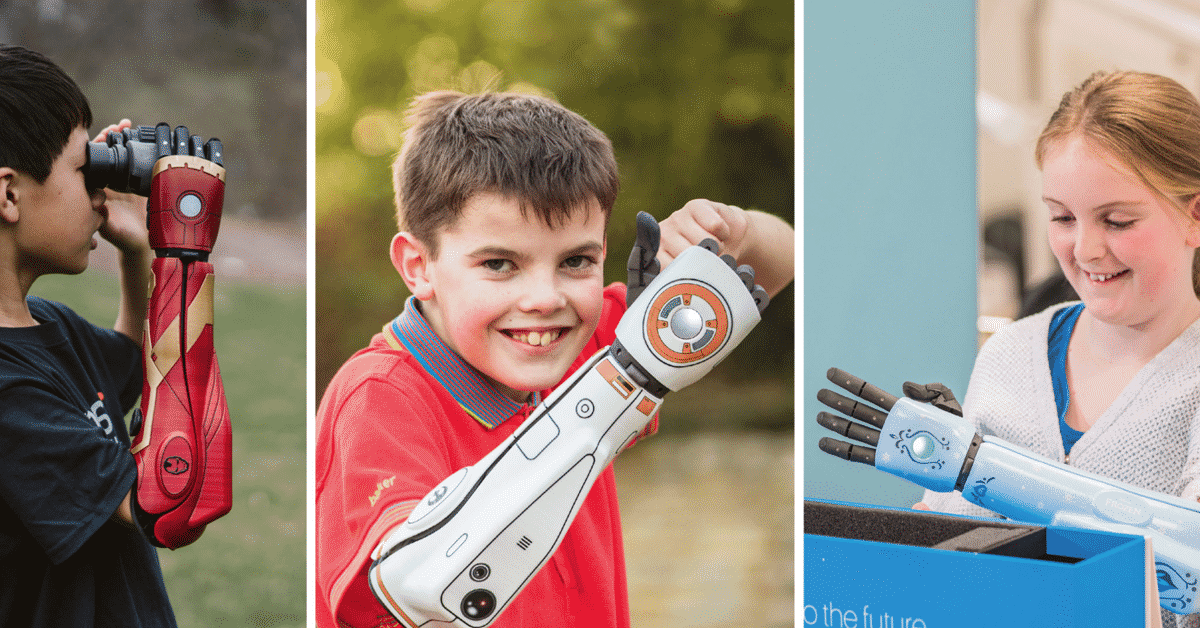 Changing lives, one awesome bionic limb at a time!