Cristiano Ronaldo is proving to be quite a handful to deal with in the ongoing Euro 2021 tournament.
Fans are screaming in social media after witnessing a moment involving Ronaldo and Antonio Rudiger.
He won the ball from Germany's Rudiger in vintage style which showed no signs of the ageing footballer being 36 years old.
Ronaldo took over a long ball which was played forward to him and plucked it out of thin air ahead of Rudiger, who was visibly shaken and desperate to win the dribble.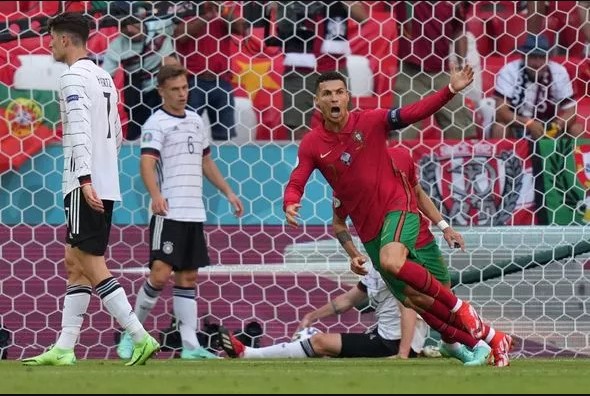 Ronaldo then signalled Bruno Fernades instructing him where to move while the ball was still in the air and went on to execute a blind backheel pass which landed straight onto Fernandes feet.
The move went viral on social media with a lot of people in awe of his performance:
One viewer tweeted: "Ronaldo sending Rudiger back to Chelsea."
Another joked: "Ronaldo has just ended Rudiger's career!"
A third quipped: "Ronaldo just reduced Rudiger's market price!"
Another wrote: "What Ronaldo did to Rudiger was rude!"
Such footballing skills prove Ronaldo is still a force to be reckoned with and youngster might still have a hard time competing with him.