Cristiano Ronaldo is one of the fittest athletic on the planet right now and it's obvious he follows a very strict fitness regime.
To maintain ultimate physical conditioning Ronaldo avoids a lot of food and drinks but his dismay for Coca Cola is something that's she shown time and again.
The latest such example was during Portugal's Euro 2021 press conference.
In a video circulating on Twitter Ronaldo can be seen removing two bottles of Coca Cola from the table where he was preparing to answer questions from the press.
Ronaldo didn't just stop at removing the Coca Cola bottles but went onto to grab a bottle of water and show it to the press suggesting he would rather drink water than Coca Cola.
You can check out the video where he is seen removing the bottles below:
Cristiano Ronaldo was angry because they put Coca Cola in front of him at the Portugal press conference, instead of water! 😂

He moved them and said "Drink water" 😆pic.twitter.com/U1aJg9PcXq

— FutbolBible (@FutbolBible) June 14, 2021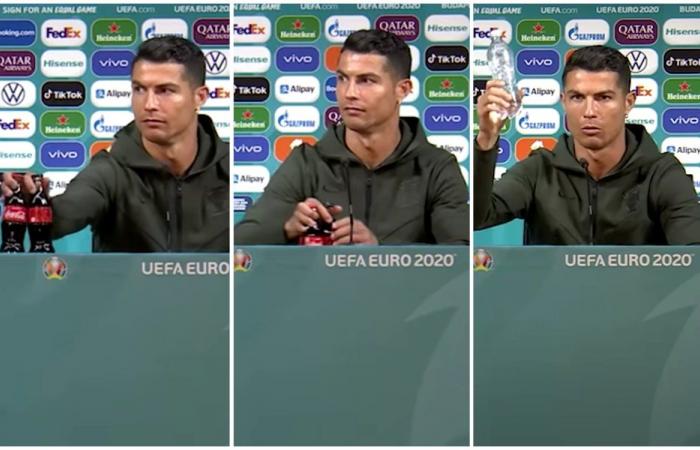 If Ronaldo isn't fond of Coca Cola, it's a clear sign it might not be the best idea to drink it if you're planning to become the next GOAT footballer on Earth.