Dave Bautista, former WWE superstar, and current Hollywood action hero, who featured in the recently released Netflix zombie flick Army of the Dead, revealed one role which he dreams of playing.
Bautista revealed he wants to play the menacing Batman villain Bane and also the role of Marcus Fenix, the popular Gears of War hero.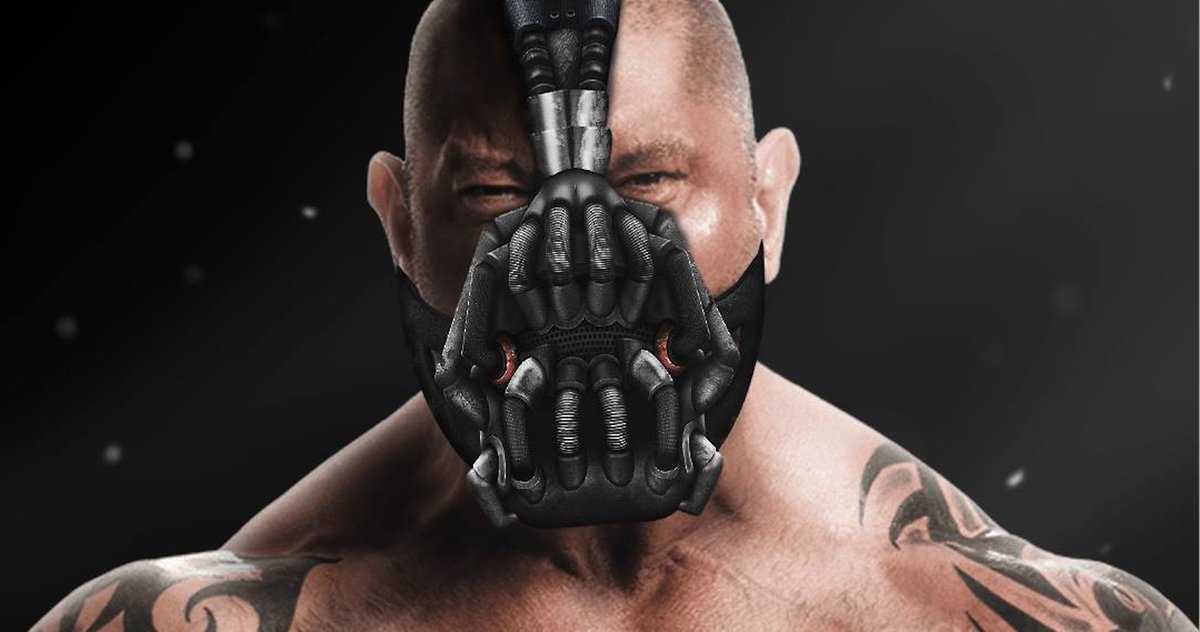 During a recent interview, which he did to promote Army of the Dead, the interviewer asked Bautista which role he wanted to play the most.
Here's what he said:
"It'd probably be Bane. I'd hope I wouldn't have to start shooting tomorrow, but I'd take the role just in case. If I played Bane, I'd throw some more size back on, I'd probably [bulk up to] over 300 pounds just to bring the physicality to Bane. I think Bane is just an interesting villain; he's a likeable villain, he's the anti-hero. There's something about a guy who's so physical, but his physicality is matched by intelligence. I think that's really interesting.
"I'd love to get the opportunity to play a character who spoke multiple languages, just to mess with people's perception of villains. It's something I think would be challenging, but I think I would be tailor-made for the part. I was such a huge fan of the Dark Knight series, I love the grounded feel. I feel like if they brought that back for Bane, like they did in the Joker film, that's the winning formula for DC. If they do that for Bane, I think it'd be a special film."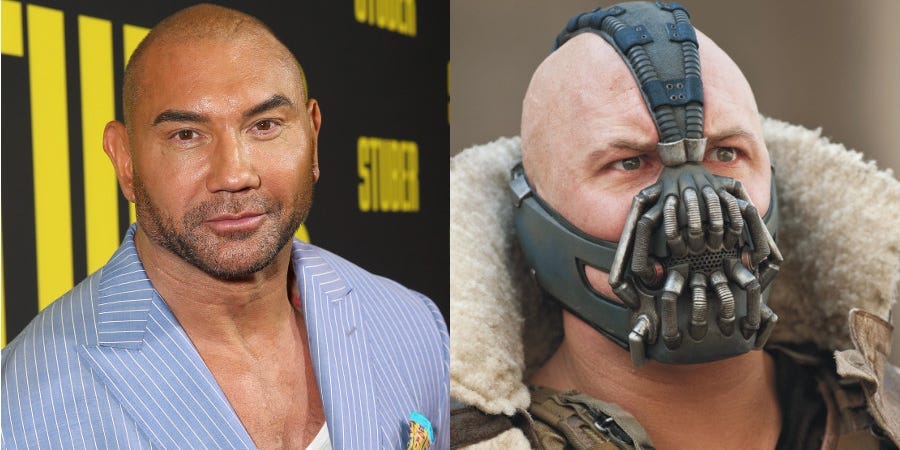 Bautista seems the perfect fit to play the famous Batman villain. It would be interesting to see him bring it to life in his own unique style.
We hope the casting directors at DC are listening and this dream of Bautista is fulfilled.  
We would love to see him play the role of one of the Batman's greatest nemesis.